Jung Young Moon @ Malvern Books (Austin, TX)
June 14, 2016 @ 7:00 pm

-

8:30 pm

Free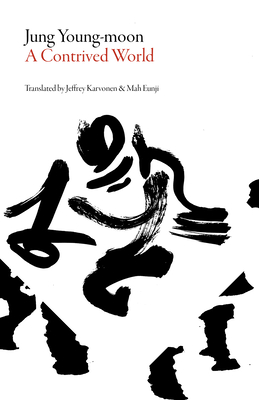 Jung Young Moon, South Korea's award-winning, cult favorite, and most enigmatic contemporary author, a bestseller in France, Germany, and South Korea alike, comes to Austin to present his novels A Contrived World (Dalkey Archive, 2016) and Vaseline Buddha (Deep Vellum, 2016), which scrubs the depths of the human psyche to achieve a higher level of consciousness equal to Zen meditation. This tragicomic odyssey told through free association opens when our sleepless narrator thwarts a would-be thief outside his moonlit window, then delves into his subconscious imagination to explore a variety of geographical and mental locations—real, unreal, surreal—to explore the very nature of reality: from a treacherous flight in the mountains of Nepal to a park bench in Budapest to a bizarre conversation in Amsterdam to an encounter with an inflatable rubber dolphin floating in a small river in provincial France.
Vaseline Buddha is truly meaningful, rewarding literature. What makes this novel so fascinating is its permanent liminality and ambiguity: it is exactly the completely obvious which remains ultimately cryptic; it is exactly the linguistic hyper-precision which leads to confusion; it is exactly the "boring" stuff which becomes thrilling at another level; and it is exactly the humorous, ironic attitude of the author-narrator that proves his deep seriousness.
If the purpose of travel, in a way, is to shatter illusions about an unknown world, my travels are true to their purpose in that respect. A logic could be developed, a logic that's perhaps forced, that it's best not to travel at all in order to maintain an illusion, and in fact, when I considered traveling, I was always conflicted between maintaining an illusion by not traveling, and seeing an illusion get shattered by traveling.
Jung Young Moon's tour of the United States is made possible through the generous support of the Literature Translation Institute of Korea.